Loop's Progress

"Brawny, deft and original."
—Boston Globe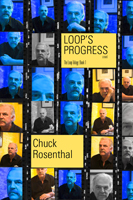 Loop's Progress is an uproarious novel about coming of age that reflects the gritty reality of modern urban America. Through a narrative that loops and winds with the elliptical brilliance of Gabriel Garcia Márquez, and the wacky logic of John Kennedy Toole, Loop's Progress charts the story of Jarvis Loop's youth and adolescence in a working-class neighborhood that has deteriorated until it is little more than a slum. The memorable cast of characters includes Red, Jarvis's larger-than-life father, who dominates his family with his warmth and incipient violence; Jarvis's mother, Helen, who keeps a bevy of religious statuary in her living room; Neda, his 300 pound sister, who devours books as fast as she does chocolate; and an entire original assortment of strange neighbors and stranger friends.
Order From Amazon
Experiments With Life and Deaf
"A richly imaginative comic tale."
—Booklist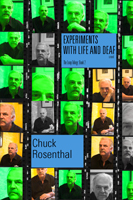 Experiments with Life and Deaf offers a brilliant, hyper-real vision of coming of age in working-class America sweeping from the wildest of inspired comedy to the darkest pathos. At the heart of these adventures is 17-year-old Jarvis Loop, a fugitive from the law for an every-increasing list of offenses, who is in love with the pale and mysterious photographer Kara Ruzci, a woman possessed by another man's ghost. From the opening call to arms (as Erie, Pennsylvania prepares for the Cuban Missile Crisis) to sister Neda's successful construction of a rocket to beat Sputnik, to the drug-induced enlightenment of Willie and his black leather-jacketed gang, the Dialecticians, who will aid and abet Jarvis's search or and confrontation with Kara's ghostly lover, Chuck Rosenthal's novel amply confirms him as one of the most powerful and offbeat voice writing today.
Order From Amazon
Loop's End
"Outrageously comic hyperbole."
—Book Journal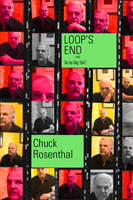 Loop's End concludes the moving and often hilarious saga of the eccentric Loop family. It's a larger-than-life novel about American dreams and nightmares that brilliantly invokes the magic realism of Gabriel Garcia Márquez, the absurdist dialogue of Joseph Heller, and the time-warped narratives of John Barth. In the final book of the trilogy, the philosophizing garbageman Jarvis Loop is now a recently widowed father of a young son, Visitor—who calls everyone "dad," even the dog. Jarvis envisions a future where "Garbage will fuel intergalactic travel. Garbagemen will feed the stars." The search for answers to some of the universe's more formidable mysteries is an elliptical one. Jarvis remains a hopeful, if hapless traveler, haunted by his wife's ghost, chronic insomnia and dark secrets from his family's past.
Order From Amazon
---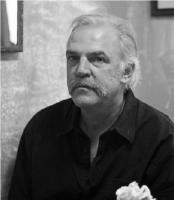 CHUCK ROSENTHAL is the author of more than seven novels, and a memoir. His fiction has appeared in many journals including The Santa Monica Review and The Denver Quarterly.
---
Buy An Assortment of Chuck Rosenthal's Books: