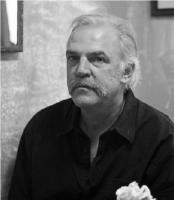 CHUCK ROSENTHAL is the author of more than seven novels, and a memoir. His fiction has appeared in many journals including The Santa Monica Review and The Denver Quarterly.
We asked Chuck what he was working on?
"I just finished my first historical Realist novel, Trotsky in Mexico. It's with a NY agent now (good luck). I'm editing my book on the philosophy of animals, Iconic Cognition: The Inner Lives of Animals. I'm on the edge of starting a new work, Nexile; I don't know what it will be. Also going back to work on Poor Roscoe's Almanac."
He told us that his greatest challenge—and remember this is a writer of repute who has been writing and publishing for more than 40 years—is overcoming (waiting for) rejection. Though there are a number of editors who eagerly await his new work, be it a short story or an excerpt from a longer work, Chuck faces the same reality that any writer at any level does: sometimes the work clicks with the editor, and sometimes not.
His one tip for writers is actually three tips:
First, it's important to never forget the pleasure of writing. If you're simply in it for publication, you're bound to be disappointed. What sustains is the writing itself because in the end, it's just you and the page.
Second, writing is all practice and process. Because we're all raised to write and speak in our native language, there's a sense that any of us can do it. Maybe, but like any other activity, proficiency accrues to those who work at it. Right now we're in the middle of the NBA playoffs and we can be dazzled by the shooting skills of some of the players. They didn't get that way without hours and hours in the gym working on their shots. Why would writing be any different?
Third, read. The best writers are the best readers. The best writers need an exposure to all kinds of materials and sources. Some new writers worry that they'll be "influenced" by reading someone else. Chuck says that we're influenced every day by everything around us, so why not take on better influences? Exposure yourself to literature, but also poetry, philosophy, history. Even a guide on managing horses or a dictionary of the wildflowers of California can be beneficial and useful.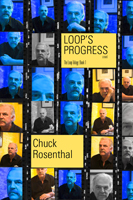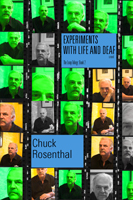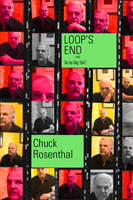 Hollyridge has published a number of his books. Consider the Loop Trilogy.
---
Buy An Assortment of Chuck Rosenthal's Books: