ROB ROBERGE is the author of Liar, his fifth book. Previous books include The Cost of Living (Other Voices, 2013), Working Backwards From The Worst Moment Of My Life (Red Hen, 2010), and More Then They Could Chew (Dark Alley/Harper Collins, 2005). He is part of the core faculty at UCR/Palm Desert's MFA in writing program and, he has taught at a number of other universities. He plays guitar and sings in LA's The Urinals.
We asked Rob three questions:
What are you working on?
I'm working on a new novel—by far my most complex. I've tended to work in first (or second) person. This is a narrative covering nearly 50 years with five or six POV. It's a challenge, but I'm starting to enjoy working on it.
What is your greatest challenge creatively?
I used to think that every book should be better than the one before it. But I was wrong. I think now my greatest challenge is always trying to do something I've never done before. I also have become more complex with structure over time…so I want it to feel different than most books, while retaining its accessibility and entertainment for the reader. To still make it a form of a page turner as I can.
What one tip do you have for writers?
Don't let rejection get you too down. There's a period of feeling sorry for myself I'll allow. But no more than a few days. If I can hold myself to that, I'm better off. It's not a fair business. It's not always just. It's not a meritocracy. But keep doing it anyway. It's the most enriching life I know.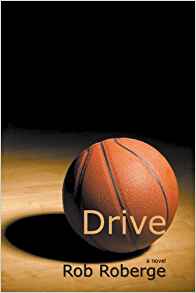 Hollyridge was delighted to publish his novel, Drive, one the great basketball novels, a dark, funny, compassionate work from a writer who has been called "the laureate of any marginalized demographic, a professor of the articulately disenfranchised." It'll draw you into what it means to be alive.
---
Order Drive From Amazon